INDIAN HAIR STYLING
Indian women are known to be some of the most gorgeous women in the world. Their styles, their fashion, their grace… all exude a sense of royalty. It is no wonder then that the way Indian women do up their hair is exquisite.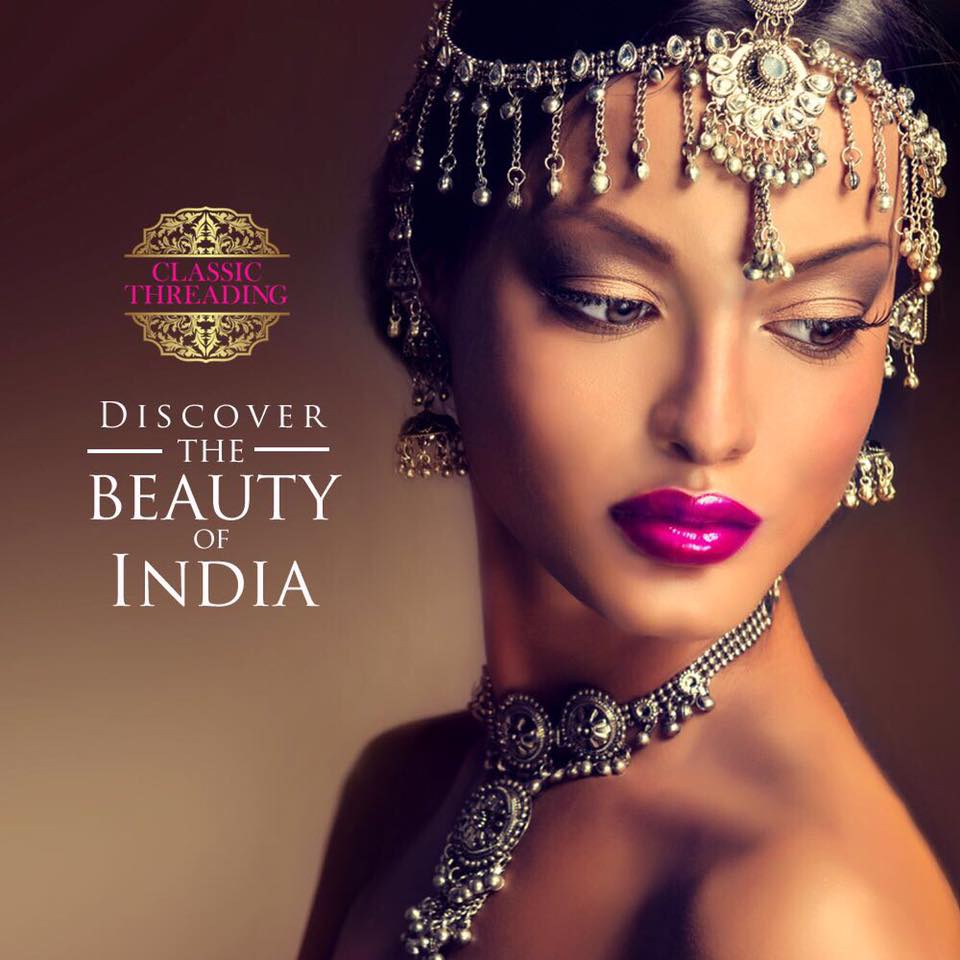 Healthy, beautiful, curly, wavy, Indian styled hair is our passion. At Classic Threading we have advanced ways to achieve traditional Indian hair styling through innovative styling techniques developed over the last 35 years. Our specialized hair care products are specifically designed to help create stunning Indian hair styles.
Indian plaits are a simple and most traditional hair style usually teamed up with sarees. There are several options in embellishing the braided hairstyle for sarees. You can either use flowers or hair accessories. This simple plait can be styled in different varieties and is best suited for traditional silk sarees.
Our stylists will also work closely, one-on-one with you to create the exact look you desire, using natural quality hair products, ensuring superbly beautiful hair.
Starts from $49.00
Classic Threading is great, very affordable, great range of services and friendly staff. I love getting my eyebrows threaded here as its very precise. – Alanah Leanne, Perth
Book A Session Now
Deliver Top Class Treatments In A Relaxing Environment.